Mould Removal Service
---
Our team provides expert advice, uses state of the art technology and industry leading mould removal treatments for both domestic and commercial customers.
Get a Free, no obligation estimate today, simply provide our team with the following information over the phone or by using our enquiry form:
1 – Pictures or videos of the area/s that have been affected by mould.
2 – The address or postcode of the property in question.
3 – When you require mould remediation works to be completed.
The Flood Doctor has helped thousands of domestic and business property owners in the UK tackle mould infestations. To find out how we can eradicate and help prevent mould growth returning within your property, speak to one of our experts today on 0800 285 1447.
We'll conduct a comprehensive moisture survey of your property that will also include thermography as well as a visual inspection. This is to identify any defects which could lead to an increase of moisture levels in your property, resulting in the subsequent outbreak of abnormal microbial growth.
Testing Before & After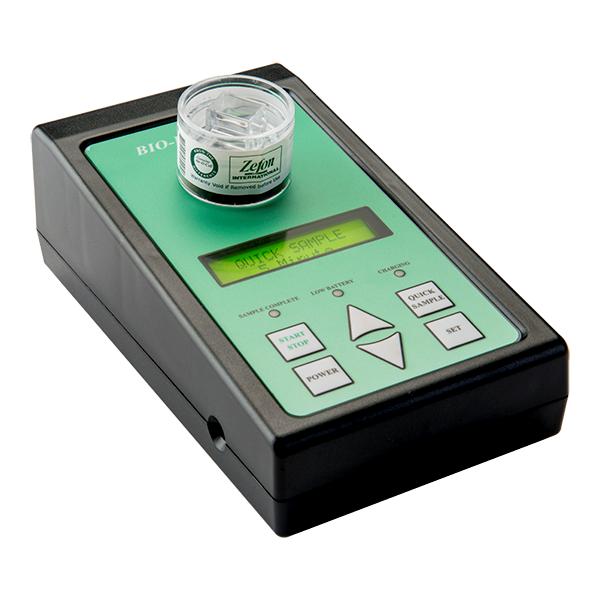 Zefon Bio-Pump Plus Air Sampler
Mould spores are a natural part of our environment, however after water damage mould spores increase at a rapid rate. A high spore count can identify structural damage, water leaks and condensation, which are often not visible to the naked eye. It is a vital part of our process in mould remediation to check the mould spore count to identify any underlying damage.
We use the Zefon Bio-Pump Plus Air Sampler, this lightweight technology is fast and accurate, allowing us to take up to 100 samples which can immediately be sent off to our laboratory for analysis. It also enables us to easily take a sample upon completion of our remediation work to give you the peace of mind the work has been carried out correctly.
HOW DANGEROUS IS MOULD?

Mould is categorised as a level 1 risk to health – the same as asbestos.
There are various requirements for mould to grow; here are some examples:
– Organic food source
– Stagnant Air
– Time
– Moisture
If you have noticed mould on the surfaces of walls, ceiling or perhaps even your contents than the cause need investigating and rectify as fungi especially moulds produce potentially harmful substances called mycotoxins to protect against other microorganisms. Mycotoxins create a variety of allergic responses or sickness in humans.
Some people are more sensitive to mould than others, including:
– Babies and children
– Elderly people
– Those with existing skin problems, such as eczema
– Those with respiratory problems, such as allergies and asthma
– Those with a weakened immune system, such as those having chemotherapy
Understanding the Causation of Mould
Microbial organisms exist everywhere in nature, both indoor and outdoor. However, in a "normal" indoor environment, fungal growth should not be visible to the naked eye.
The main driver which allows moulds to develop and flourish in and on the materials within an indoor environment is moisture or, to be precise, water activity.
Materials can become damp in several ways, directly being wetted, moisture penetrating materials through capillary action, physical contact and hygroscopic materials absorbing moisture directly from the atmosphere.
Understanding what caused the outbreak of microbial growth is vital as this will allow us to produce an effective mould remediation solution as well as recommendations to prevent mould growth from reoccurring after the treatment is complete.
To receive a free mould remediation estimate, call the Flood Doctor today on 0800 285 1447 or complete the enquiry form.