Emergency Sewage Cleaning Service
---
The Flood Doctor provides a fast response service to sewage spills for customers (Domestic and Commercial). Sewage spills can have disastrous effects on your health and building. So regardless of the volume of sewage, it is important to act fast to limit the damage. We can have a technician onsite within hours of you contacting us. We carry out a full extraction and decontamination service, giving you peace of mind that your building is hygienic and safe to return to.
Our Sewage Cleaning Process Includes the Following:
– Extraction of sewage and water.
– Removal of all debris and materials that cannot be restored.
– Thorough drying out of all areas and materials that can be restored using state of the art drying equipment.
– Cleanup and disinfection of all areas to kill pathogens.
– Verification of the cleaning/disinfecting process using latest Hygiena EnSure Touch ATP meter which detects microorganisms including TVC, Enterobacteriaceae, Coliform and E. coli. – Neutralise odours and remove harmful gases.
COMPLETE SEWAGE REMEDIATION SOLUTION

Mitigate the damage with a quick, fast and effective response from Flood Doctor.
Hygiena EnSure Touch ATP Tester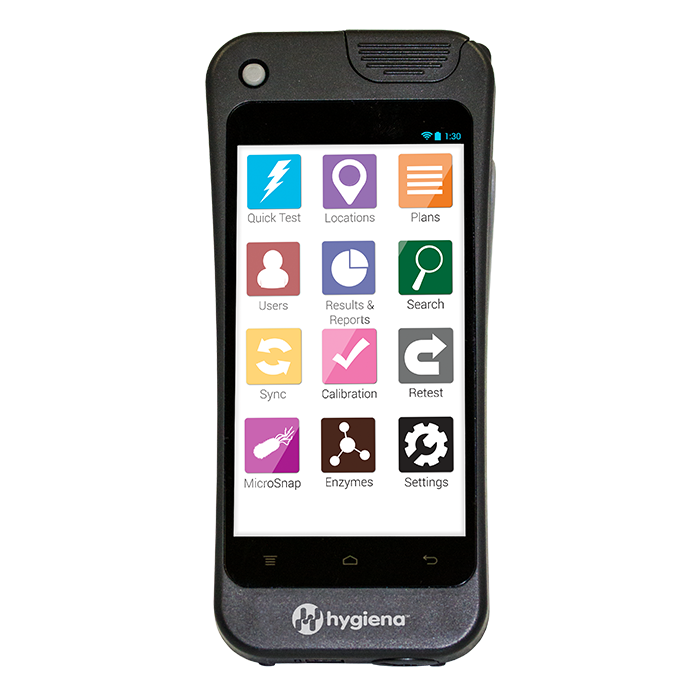 We have invested in the EnSURE™ Touch rapid surface hygiene ATP meter. This kit helps to validate our cleaning/disinfection processes and to make sure that the affected areas have been sanitised to the highest standard.
This system delivers a rapid, direct, objective measurement of cleaning efficiency for our technicians. Hygienic status and risk is also measured, primarily by the analysis of organic product residues.
It allows us to run a test upon the completion of the sewage cleanup, to ensure the work has been carried out correctly.
Using the best technology can be a huge part of completing remedial work. But it is only beneficial if the technicians fully understand how and where to use technology and also how to interpret the results correctly. Our technicians can do all of this and will happily provide you with a detailed explanation, giving you access to the data and reports.
Our technicians wear the correct, full required Personal Protective Equipment (PPE). This includes rubber gloves and boots, overalls, face masks and eye protection. Each of our technicians have the relevant vaccinations to protect them against diseases associated with sewage, such as hepatitis B and C.