Harrow – Escape of water incident
---
We have been instructed by our client to inspect the property following a leak from a central heating pipe. The leak has been fixed, but no restorative drying has been undertaken for over two weeks since the incident occurred as property owner thought that this would dry out naturally. However after a week or so our client could smell a musty odour in the kitchen at which point he decided to contact Flood Doctor.
Due to our clients' busy schedule, we had attended the property in the evening to inspect the damage.
We have carried out a moisture survey and identified a section of the wall above the kitchen window to be very wet even though visually, it appeared to be in good condition.
Our team has returned the next day to carry out the necessary strip out works to enable drying of the affected area. Shortly after removing of the plasterboard we have found the exposed boxing behind to be severely contaminated with mould.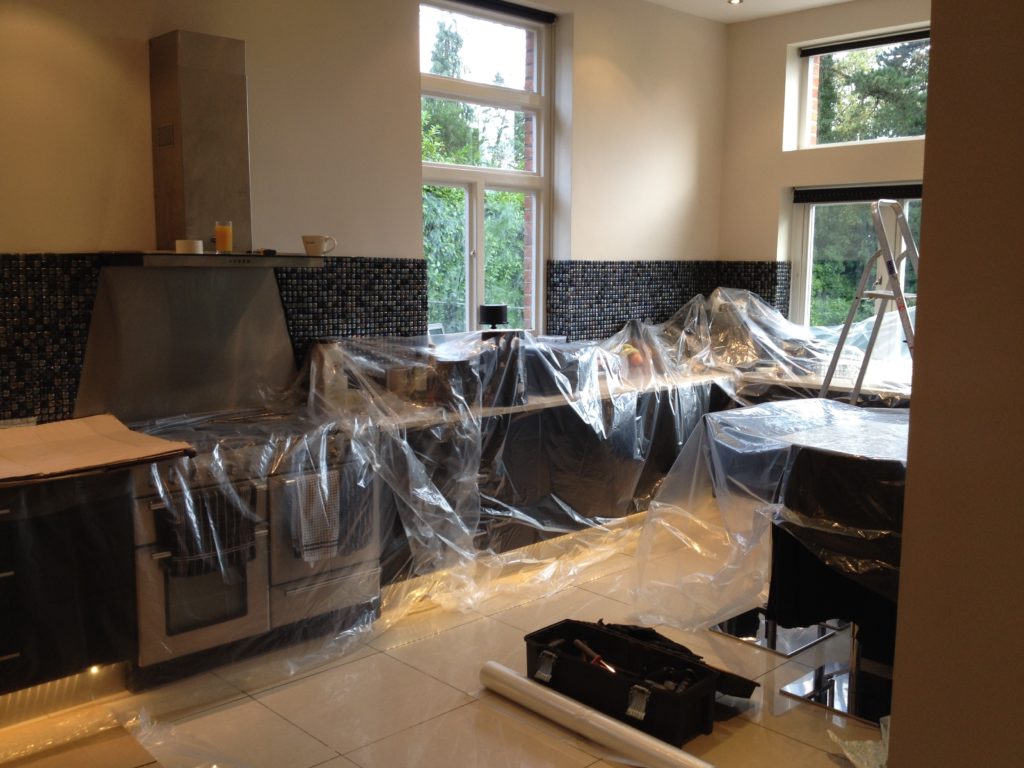 The contaminated surfaces have been sanitised; timber boxing enveloped using plastic sheeting and drying equipment installed.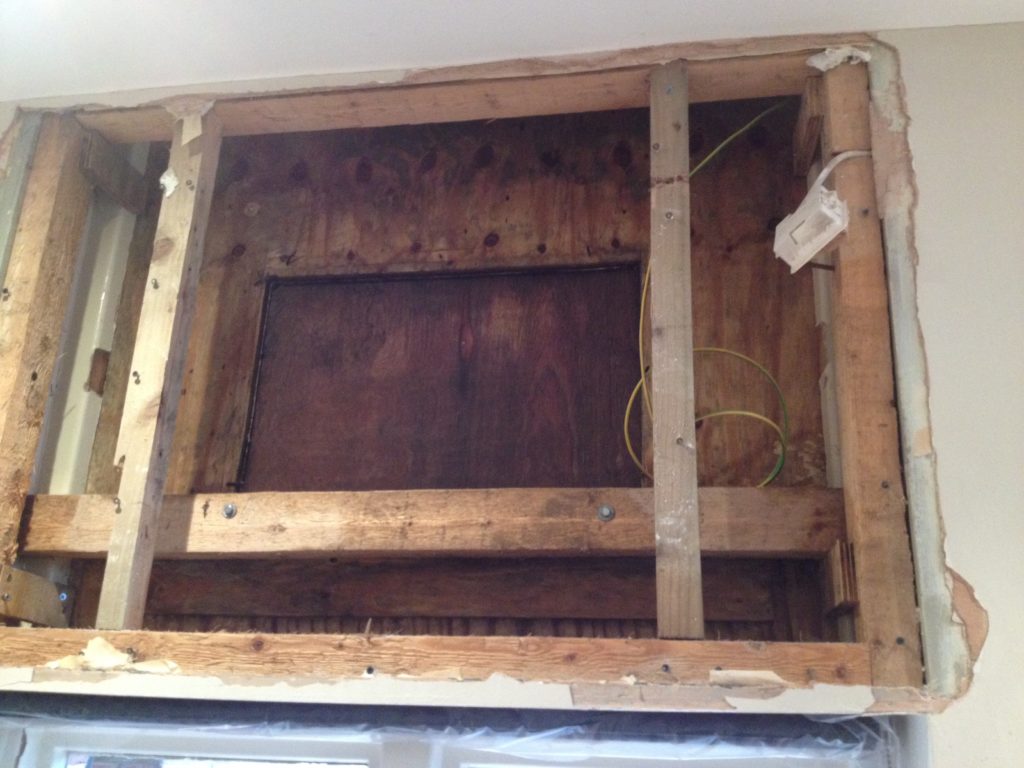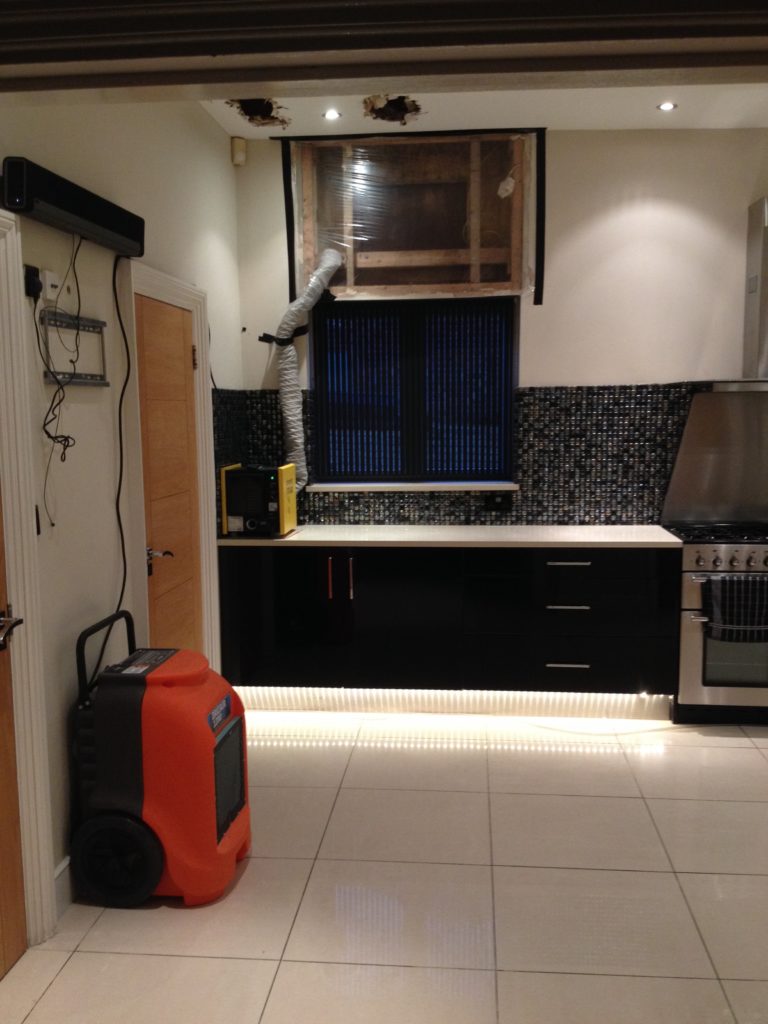 It is highly likely that the boxing would require complete replacement if our client wouldn't call us in time. Drying programme has been completed in a week and drying certificate has been issued.