Potters Bar – Leak from the 1st-floor toilet
---
Our team arrived on site within an hour from receiving instructions from our client. Following an assessment of the damage, we have discussed our findings with the property owner who agreed to proceed with the proposed enabling works to facilitate drying of the affected areas.
We started by protecting parquet flooring with plastic sheeting in all areas which we were going to be working in to prevent scratches.
All of the contents close to areas where we were going to carry out strip out works have been moved elsewhere to protect them from falling debris. Parquet flooring in the music room beside the wall which had to be stripped as part of the enabling works have been protected using cardboard, plastic sheeting and MDF boards to prevent any possible damage from falling plaster, in addition to that, we also protected radiator. All of the utility room furniture have also been protected adequately using the same materials.
To strip affected walls, we only used hand tools to minimise dust spread which would be much greater if we would use power tools. The affected areas were slightly larger than we initially thought.
After all of the affected walls have been stripped we proceeded with cleaning up, floors have been vacuumed, furniture wiped etc.
Once all of the areas have been cleaned, we have installed drying equipment.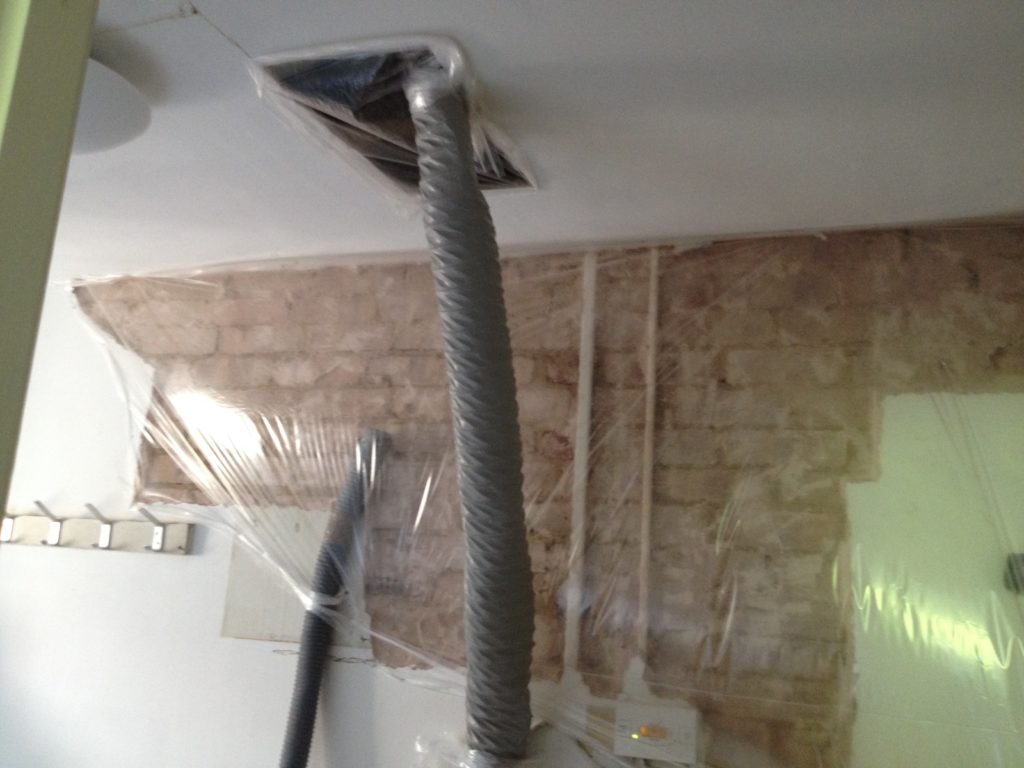 As the equipment which we are using is very quite the client was running it 24hrs a day, after two weeks of drying the moisture levels have reduced to acceptable values, drying certificate has been issued and drying equipment removed from the property.